A nazaire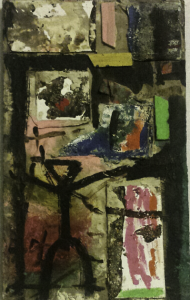 | | |
| --- | --- |
| Project name | A nazaire |
| Category | Computer and Electronic Music |
| Registration date | 17 September 2020 |
| Author | Massimo Vito Avantaggiato |
| Status | Approved |
Description
The piece "A Nazaire" was conceived and dedicated to my friend Nazario Augusto, recently passed away.
All the sounds used in this piece are sounds that were dear to my friend: Air Flight sound; Cello "snoring" sound; Viola treated sounds; squelchy synth and sounds derived from human voice, just to name a few.
The piece has been built using concrete sounds taken form the real world; and, partially, with sound of synthesis (c-sound).
The music is a sonic continuum ranging from unaltered natural sounds to entirely new sounds – or, more poetically — from the real world to the realm of the imagination.
These Heterogeneous sound materials are explored through various techniques (granular, subtractive, additive). The sounds are here clearly combined in well identifiable gestures.
Vote for the project
Vote is not activated