Mold & russell tailors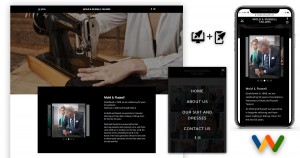 Description
To us at Mold and Russell customer satisfaction is of the utmost importance, and therefore we strive to tailor bespoke suits for ladies and gentlemen that fit our customers well.
We also make:
– Gentleman's trousers, coats, overcoats and waistcoats.
– Ladies trousers, skirts, coats, waistcoats, and dresses for all occasions.
– Our garments are made from the finest English cloth. ( such as those from our suppliers inHuddersfield.)
– And our dresses can be made in any style – and also with your own material.
Vote for the project
Vote is not activated