Soudlapse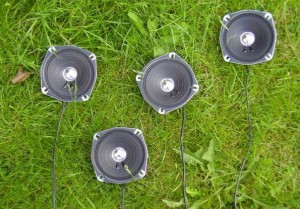 Description
Soundlapse is an art project that brings together several research lines related to the study of wetland soundscapes seeking to highlight the cultural heritage of these natural environments. The driving force of the project is an innovative method based on the use of a sonic time-lapse algorithm to create short soundscape audio montages. The method is based on the superposition of short audio samples of 24-hour continuous field recordings carried out in various kinds of wildlife sonic environments. On the website below you will find more information about the project and various audio examples.
Here you can listen to an example where the time-lapse method is used to compress a 24-hour wetland soundscape into a short 3-minute audio file that retains the main acoustic features of the original recording:
https://soundlapse.net/videos/video-time-lapse-del-humedal-parque-urbano-el-bosque/
Here you can read an article about the project recently published in the Organised Sound journal:
http://otondo.net/research/Organised_sound_Otondo%202020.pdf
Future developments of this project will integrate virtual reality interfaces and environmental education projects as part of the time-lapse algorithm machine-learning techniques and also creative tools suitable for multimedia installations.
Vote for the project
Vote is not activated